To All The Technicians Out There
Whether you're just learning to change oil or you've been wrenching for decades – we've got a place for you. If you're looking for a career as an automotive technician then you're in the right place. Because at Walser you'll get a job experience that's better than anywhere else. We're always looking for talented, driven service experts and we provide excellent compensation and benefits to show that we're serious about investing in you and your future.
Sure, we sell cars, but a huge part of our business is servicing those same vehicles – that's where you come in. We need motivated, go-getters in our service drives who will always do right by the customer.
Quit waiting around. Apply now.
Check out the video below to see how exactly we're investing in our technicians and service personnel and what to expect working at Walser Automotive Group.
The Best in the Business Deserve to Be Treated That Way.
Technicians at Walser Automotive Group are the best of the best and our benefits package reflects that.
Beyond the excellent compensation, industry-best work environments, and progressive benefits – you'll have a career path that gets you set for the future. As you grow, we grow with you.
We know our technicians work incredibly hard, and we show our appreciation with a great benefits package and career support. That's why we pay for your education, pay for your relocation, and pay for your certification.
Starting a new job at a new company can be exciting but also pretty nerve-wracking. No worries though: we've created a 90-day road-map so that you'll have all the tools and training required to do amazing work. We've got all the basics covered so that you can hit the ground running.
Support from the very start.
Your first few days at Walser will help get you acclimated to the company and the dealership in which you'll work. We believe it's important that every employee knows the foundation of what makes Walser 'Walser'. You'll learn about our mission and how a customer focused experience guides everything we do.
The initial introduction to the company leads the way to your individual job space. You'll meet your manager and teammates get your custom onboarding plan. 
Continued Training and Independent work.
Educational growth, confidence building, and continual support and structure through your journey are top priority. We believe that training never ends and learning never stops. Your next 30 days will continue to focus on training and refinement, with the goal being to work more independently with hands-on guidance as needed. Manufacturer and ASE certification training will be added during month two of onboarding.
At 60 days, you'll be finding independence in your performance. Increasing your comfort level in the equipment, team, workflow, and software means you'll begin increasing your workload.
Setting Goals and Measuring Success
We cover quite a bit in your first three months and we want to hear feedback from your experience and what is needed for additional support or training. You'll also hear from us on your productivity, skills, successes, and areas of improvement. At 90 days, there should be a strong comfort with shop operation and brand familiarity.
The initial introduction to the company leads the way to your individual job space. You'll meet your manager and teammates get your custom onboarding plan.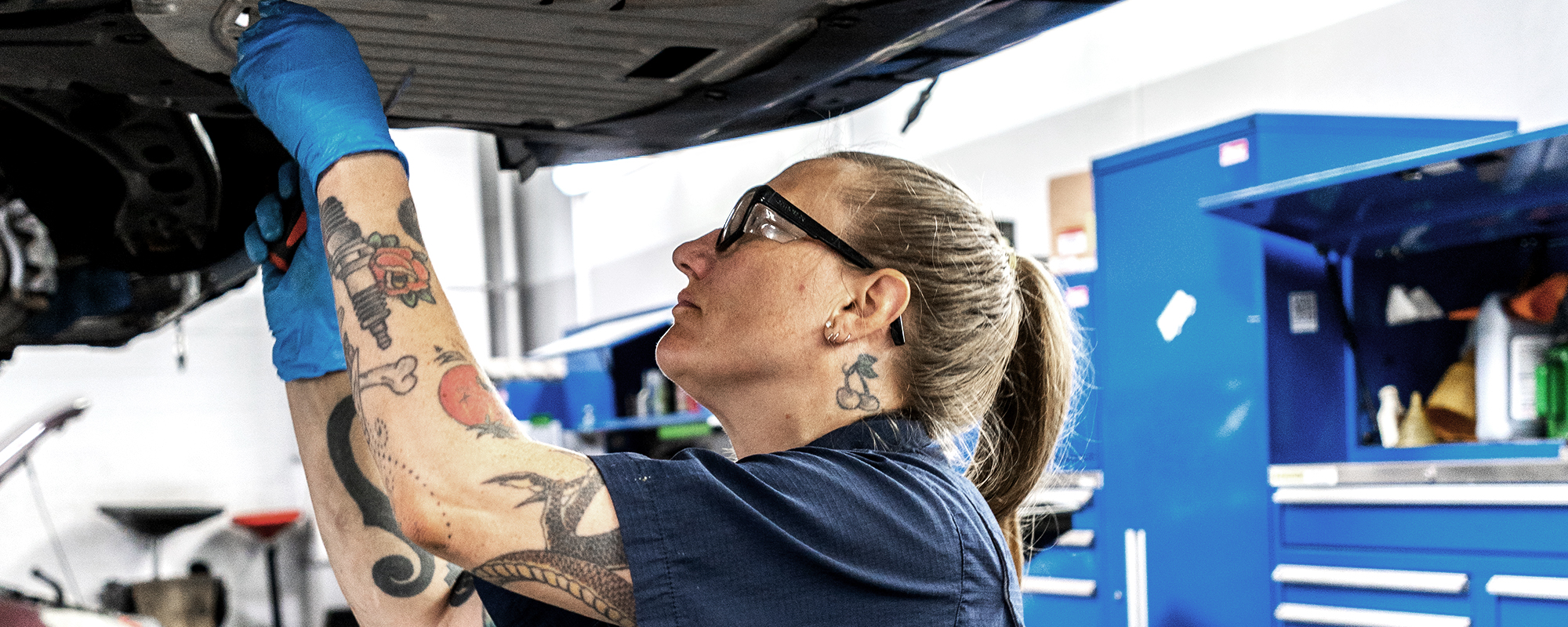 We're Invested In Your Succcess
It's no secret: we think technicians are the future for Walser Automotive Group. That's why we actively invest in and build our technicians' skill sets and capabilities. We know that developing knowledge and confidence is done most effectively through consistent training and close-knit teams, so each shop structure is founded on creating smaller technician teams with a strong team leader. Focusing on building teams creates an effective service experience for everyone, customer and employee alike.
The success of our technicians can mean many things, whether that's advancing to the highest classification level, becoming a Shop Foreman, or ultimately leading a service department as the Service Manager or General Manager.
Along the way you'll be well supported with consistent mentorship and knowledge building. Our technician training plans help assess employee aptitude and strengths in order to provide growth within the technician role or the path to become a leader within the store or organization. Everyone has a well-established career path.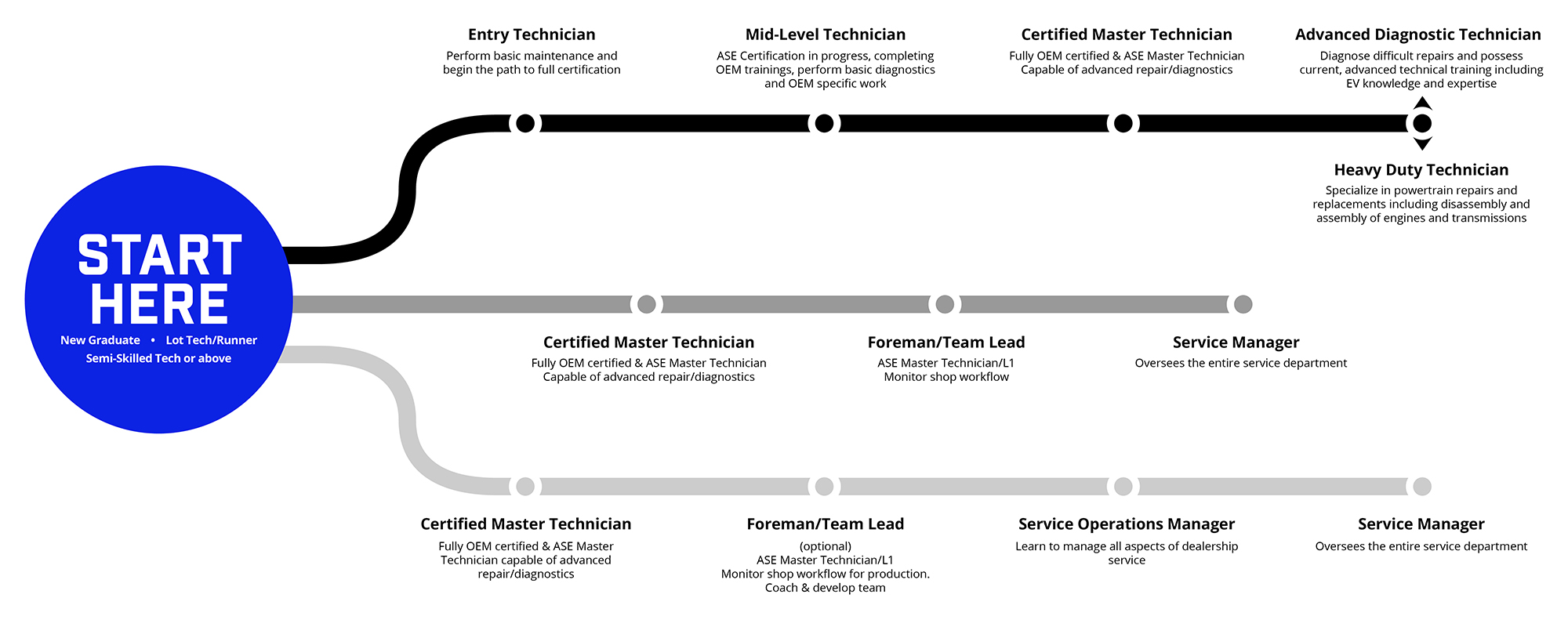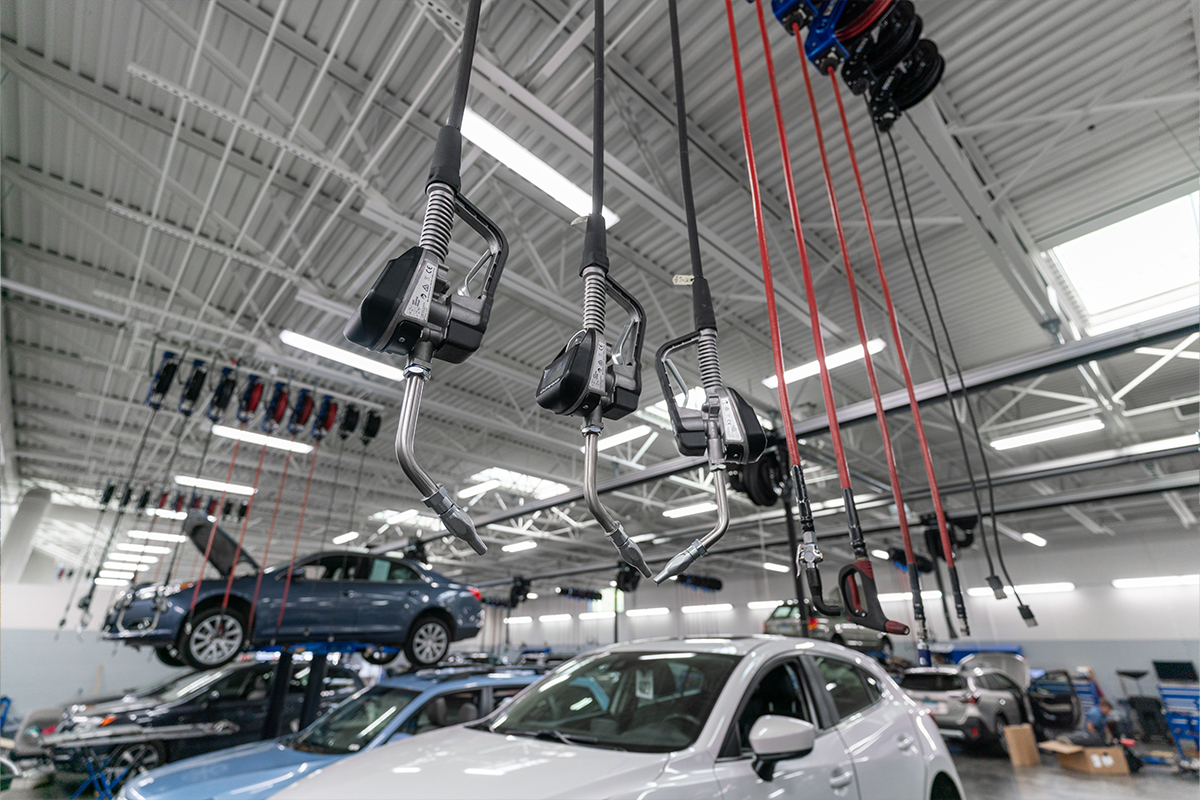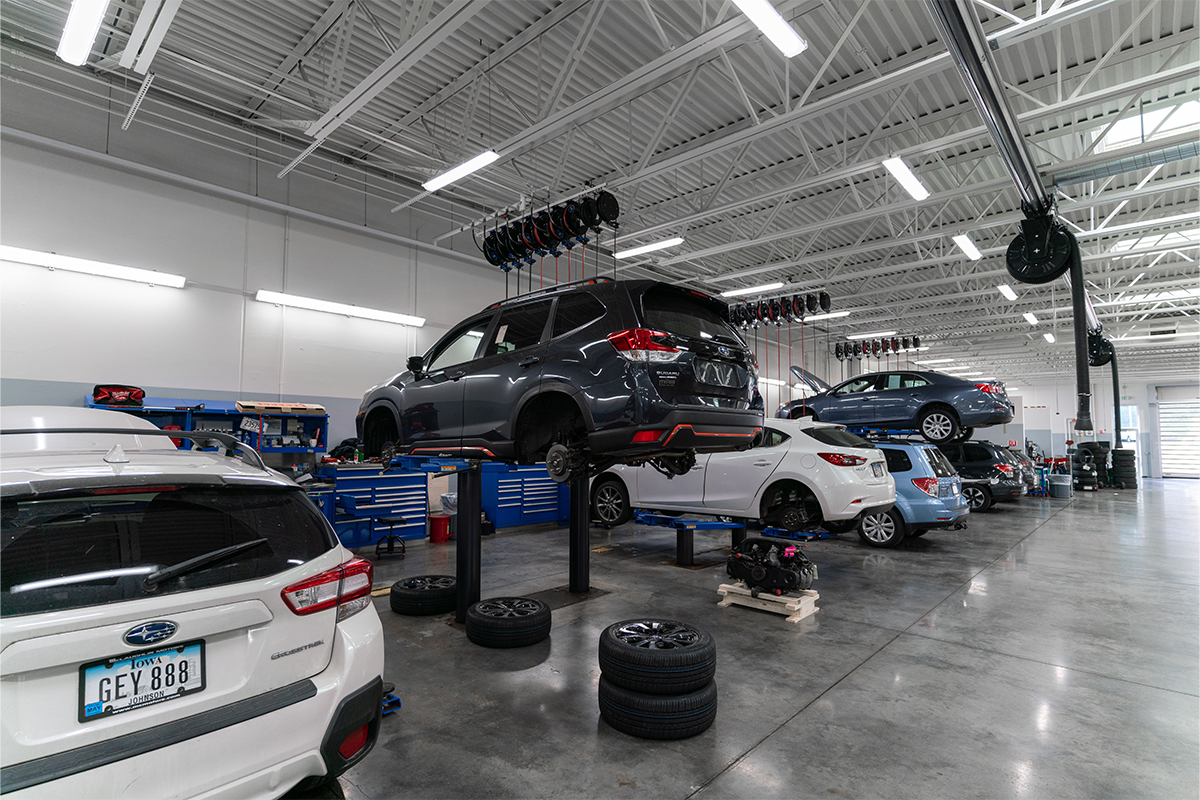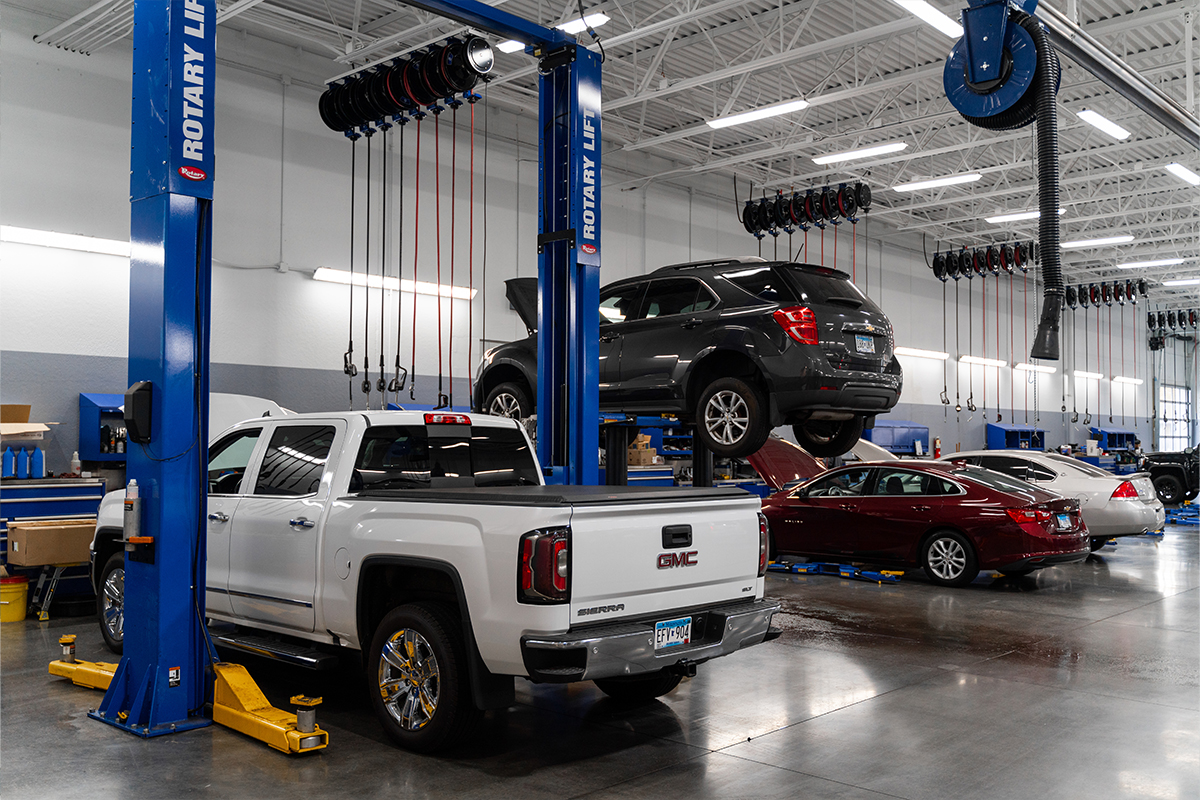 We're proud to offer the best service drives in the industry. Check out all of our locations at Walser.com
State-of-the-Art Technology
Our service bays are loaded with the best equipment and technology. This isn't the quick-change shop on the corner – we take service seriously and have the tools to match. 
Work in comfort with our air-conditioned shops. Our dealerships throughout the Twin Cities feature climate controlled service areas.
We Take Service Seriously
The customer experience is all about trust, transparency and saving time. Our people first, support second, technology third operating strategy is designed to exceed all expectations. The evolution of our service departments continues to be of primary focus by investing in technology platforms to best support our technicians, service staff, and the customer experience.
Change is inevitable and we always want to be leading the revolution.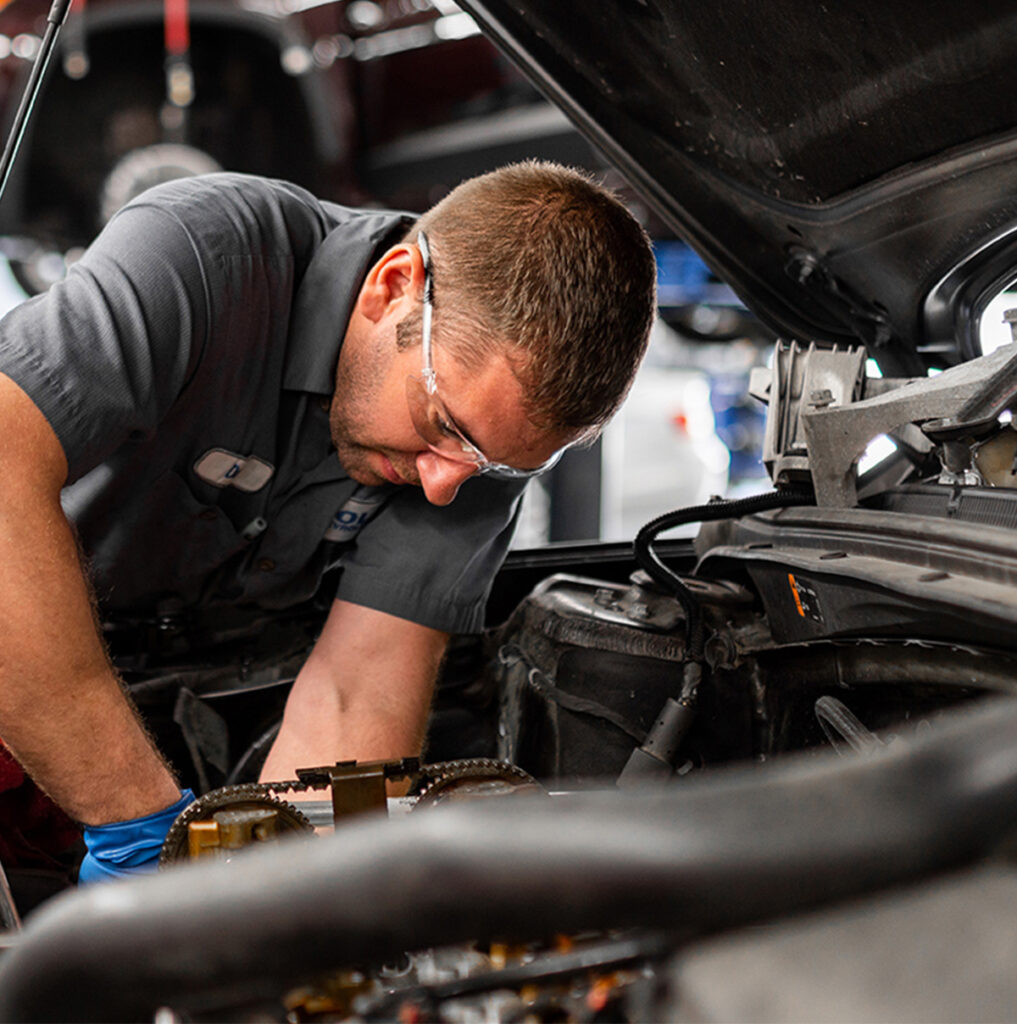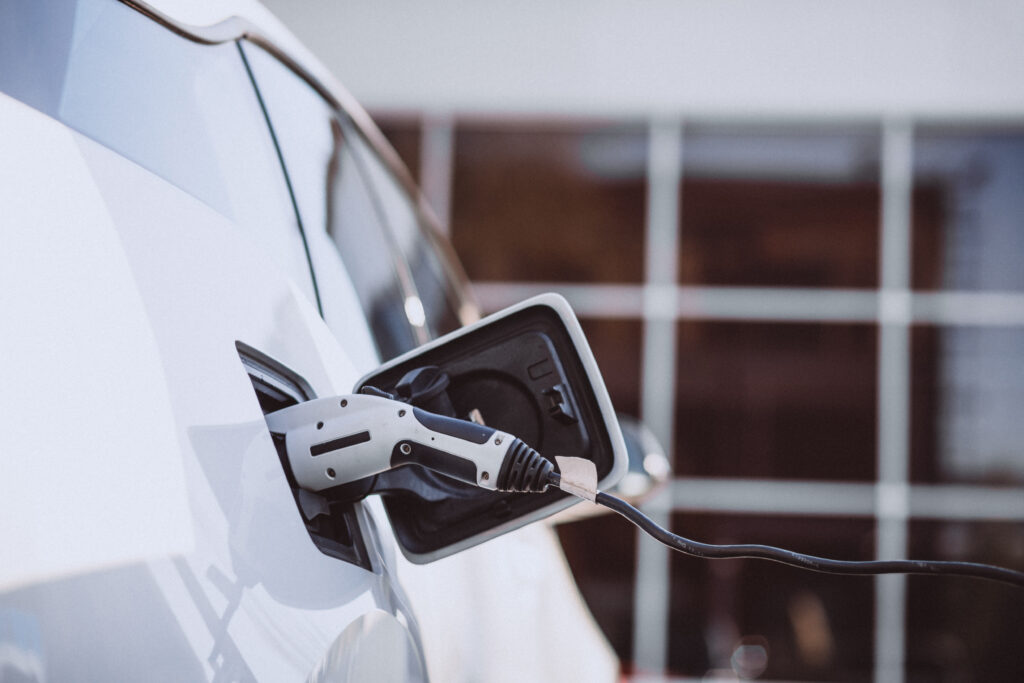 We Can't Predict the Future, But That Won't Stop Us From Trying.
From EVs to apps, we know that change is always just around the corner. That's why we invest, train, and personalize the entire experience for the technician and customer. Personalizing and preparing the technician for the evolution of the customer experience when it comes to industry disruptors is what our vision is all about.
If you've got the skills and the drive, we've got a place for you.
Check out our open positions and find a job you love. Apply today.